Experience the mountain high
The Mountains Are Calling
The distance from Delhi to Ranikhet is 380km. The route is partially connected through railways and airways, and is best traversed by road for an uninterrupted journey.
The nearest railway station is Kathgodam, which is 75km from Ranikhet.
The nearest airport is in Pantnagar, which is 109km from Ranikhet.
Taxis are easily available for you to cover the distance by road. We shall be happy to help you plan your journey and arrange transportation from Kathgodam and Pantnagar.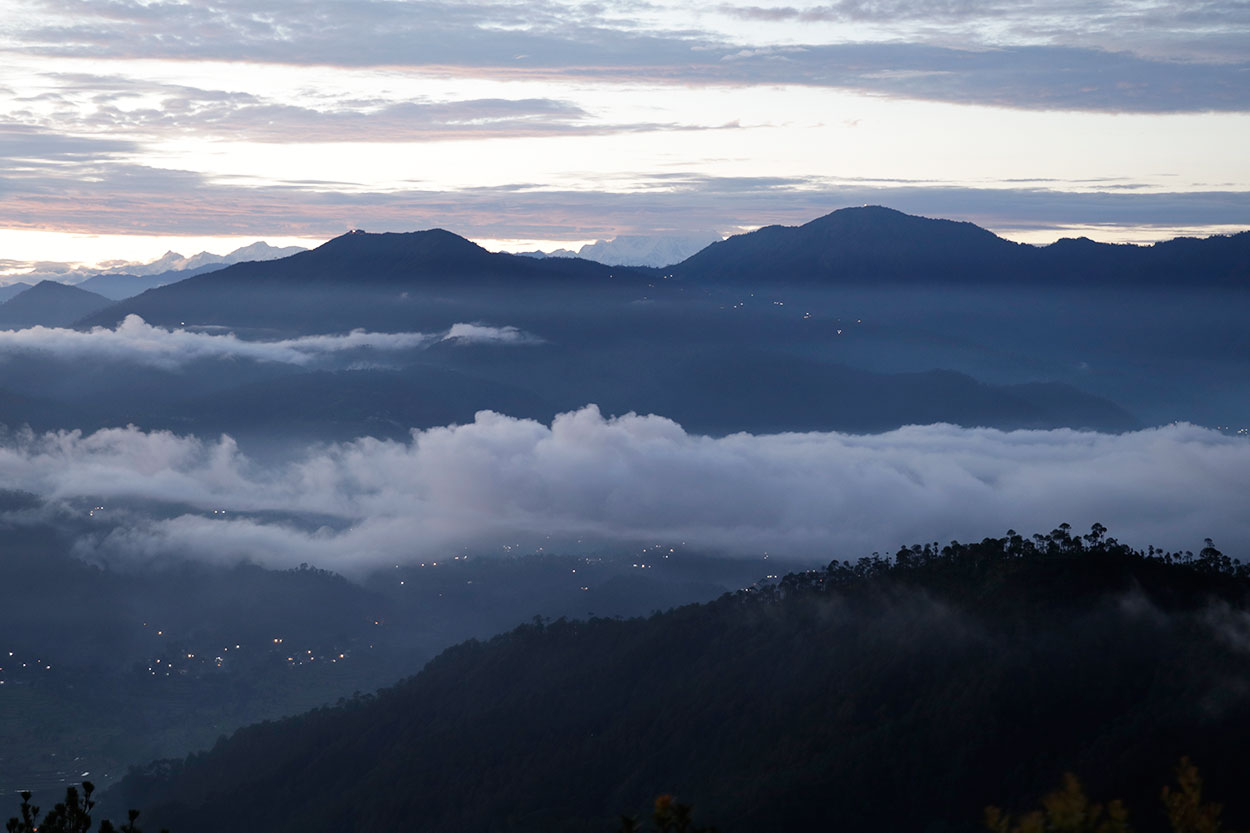 Where every season is special
In spring you wake up to twittering birds and blooming flowers; the Himalayan breeze keeps it cool during the summer. Relishing a cup of chai while you overlook a sea of clouds is the most cherished gift of the monsoon; the fall and its silence spares you room for introspection, retrospection, and contemplation.
Crackling brooks, whispering pines, the sensation of cold morning dew and grass on your bare feet, the changing hues of the evening sky, and the majestic Himalayas running through the entire horizon ridge. See yourself here yet?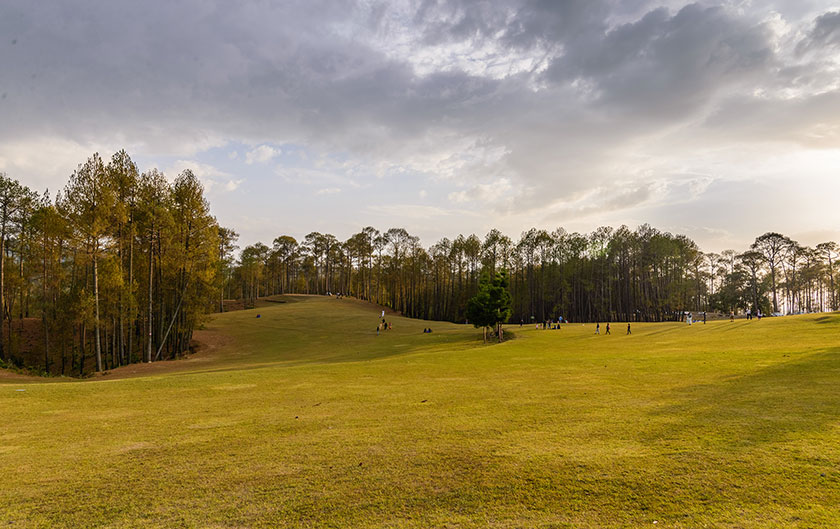 Explore the hills, hike the forests
Set out on an adventure into the central Himalayan forests. Here you will find less trodden trails amid brooks and vines; the alluring scent of cedar and whispering pines. With minimal traffic, all year round, Ranikhet is one of the best destinations to put on a sweatshirt and go for a bike ride or morning run.
Ranikhet has quite a few much-hidden view-points, some with a spectacular sunrise, some with a peaceful sunset, and most with a panoramic view of the greater Himalayan mountain ranges.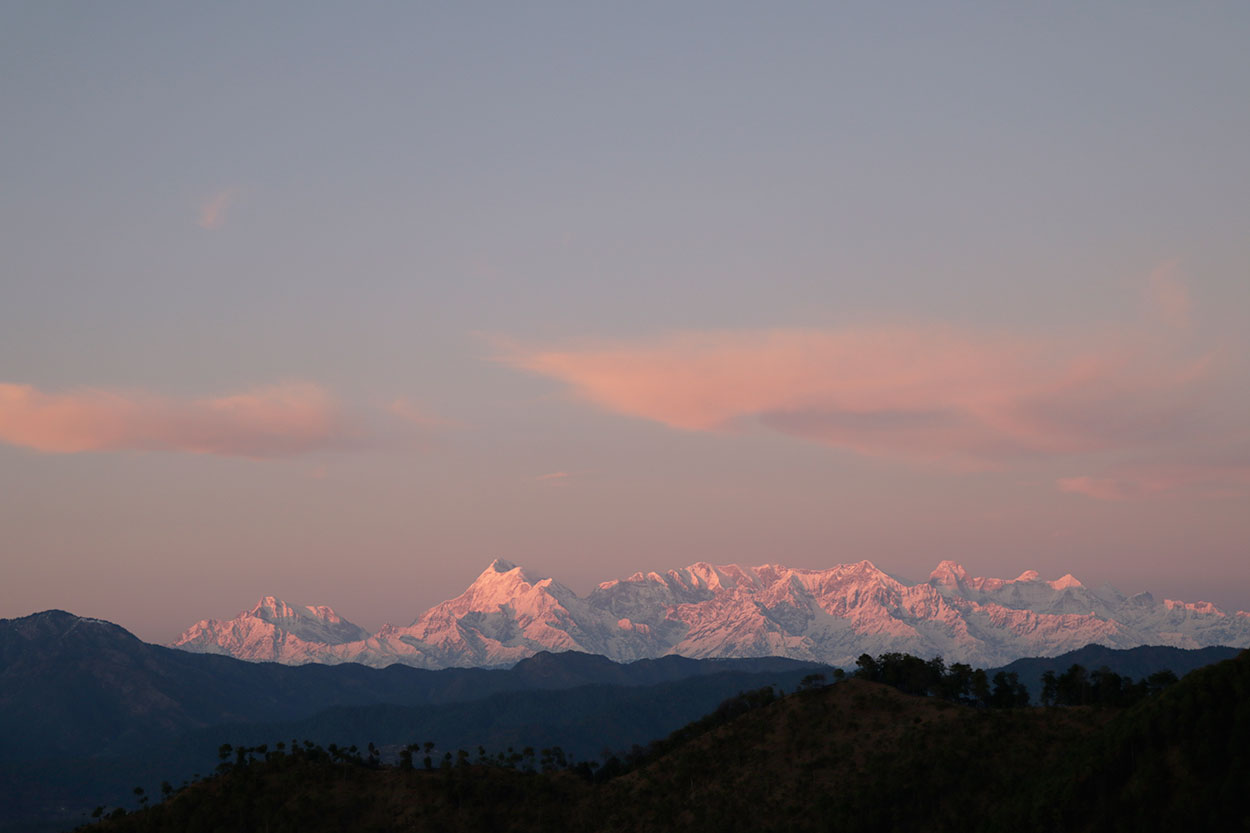 Indulge in farm to table local delicacies prepared with sustainable agricultural practices. Homegrown pulses and vegetables are tweaked with secret mixes of flavourful spices – the thriving force of pahadi living!
Come meet the hill communities of the Himalayas. The land of Kumaon is studded with villages ripe with heritage architecture, folklore, cultural traditions and smiling faces ready to welcome you with open hearts.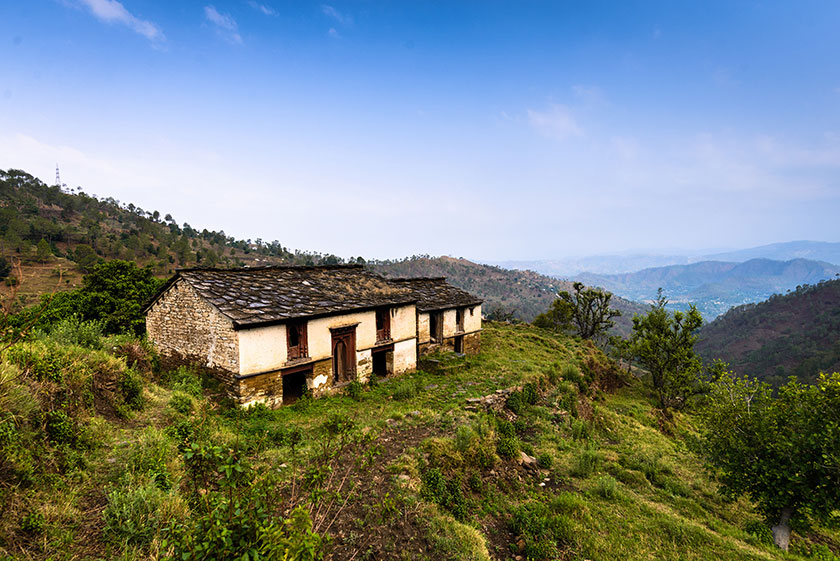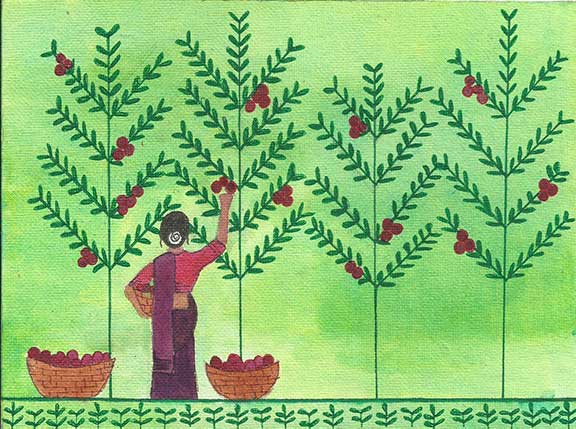 Find exquisite merchandise hand-made by the people of Kumaon. Ranikhet is a hub of many community-owned cottage industries making products ranging from hand-knit woollens to fresh organic preserves.
Places to Visit Near Ranikhet
Tourist Attractions Nearby