Alpine Rhapsody is an independently owned and run hotel in Ranikhet, Uttarakhand. In the heart of an idyllic Kumaoni village, it rests in splendid seclusion, bordered by ageing cedars and visited by coy cats and whistling magpies.
Set up in 2020, the hotel is an ode to a life where luxury breathes easy amidst nature. Each stone—dug from the earth and passed from hand to hand—speaks of camaraderie. The wood-panelled doors resonate with the rugged life of the Himalayas. The peeping fireplaces inspire warmth and vacation. A handcrafted map of Ranikhet decorates the façade. It calls for you to explore more, to discover territory yet unknown. Homemade paintings colour the walls in happiness. We believe in hiring locally, so that even service is touched by homegrown tradition.
The goal here is to create a home away from home for you, with values of community living accentuated by luxurious retreat.
Your Favourite Hotel In Ranikhet
Alpine Rhapsody has 11 rooms that seamlessly blend with the great outdoors. Each room comes with a customisation suited for different vacation goals. So whether you're a family, a team or just a couple cradled in love, we've got something for you.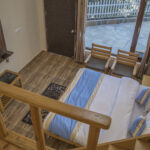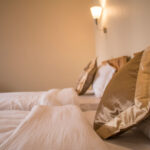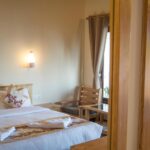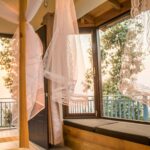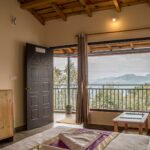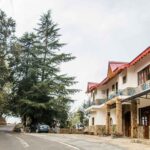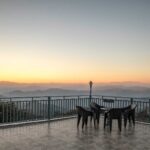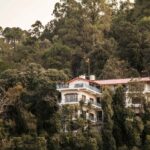 Our common terrace—Wuthering Heights—is our personal sunset point. Imagine your lover's face glowing in the amber light as you pop the question against the rolling hills. Or your friends from high school rekindling the spirit against a cracking bonfire. That's Wuthering Heights for you. Now add a conference room to the mix. Here, life-size windows and free WiFi delivers your much-awaited workation in Uttarakhand.
A trip feels complete only when you get to take a piece of it home. Find a little something here to transport you back to the Himalayas, even after you leave. Shop for organic tea blends, oils, handmade woollens and more at our in-house souvenir shop.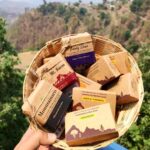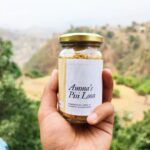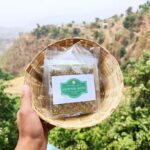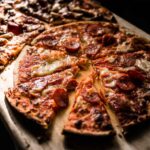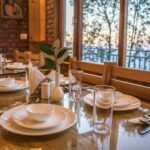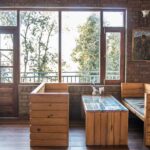 A luxury hotel is never complete without lip-smacking food. Wood-fired pizzas reign over The Coffee Cellar—our in-house bistro and pizzeria. A hand tossed base is covered in pilati sauce and mozzarella. Your favourite toppings make their way in. Add to that a subtle smokiness of homegrown wood, and you have the perfect Italian experience. And for those who love to eat local, TCC offers a variety of Indian dishes from the locals' favourite rara chicken to the all-time classic paneer lababdar.
Boundaries melt here, as tourists and locals mingle over freshly brewed coffee and berry cakes.
"This picturesque property is one of a kind in the state, offering cosy rooms with a spectacular mountain view, speedy internet and a warm - well trained - staff. What's unexpected is the fabulous food it offers, one wouldn't imagine enjoying wood-fired pizzas, chicken katsu and freshly brewed espresso drinks and a whole host of other Indian and Continental offerings in this remote part of the country, and yet here it is."
"What a fantastic place to stay! I found both the hotel and the people warm and welcoming. The location is simply breathtaking - I have never seen anywhere so beautiful, especially the sunsets."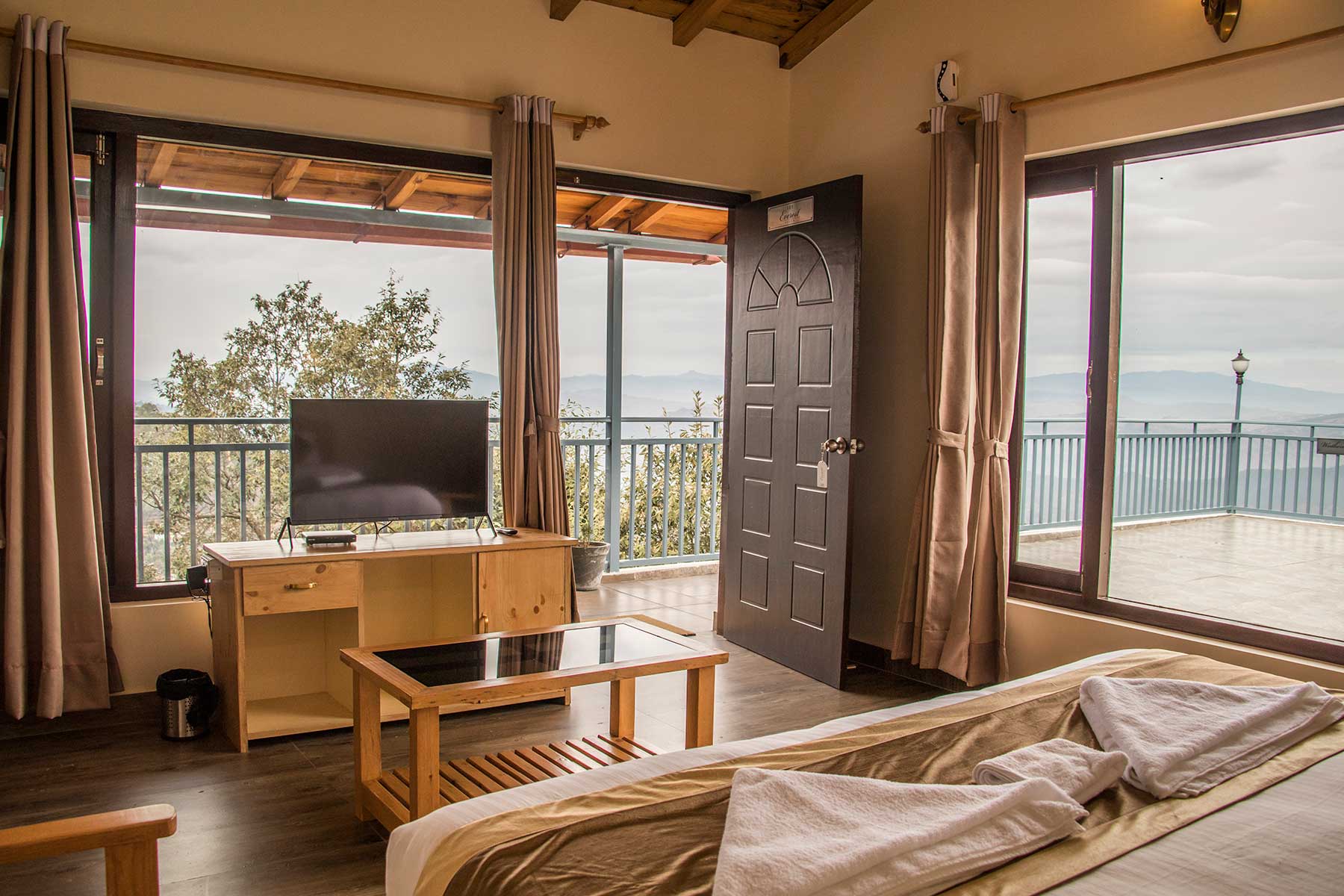 Resonating with the Greater Himalayas, our Luxury Landscape rooms bring you king-style comfort for two with the highest standards of living.
Accommodates landscapes and exhilaration!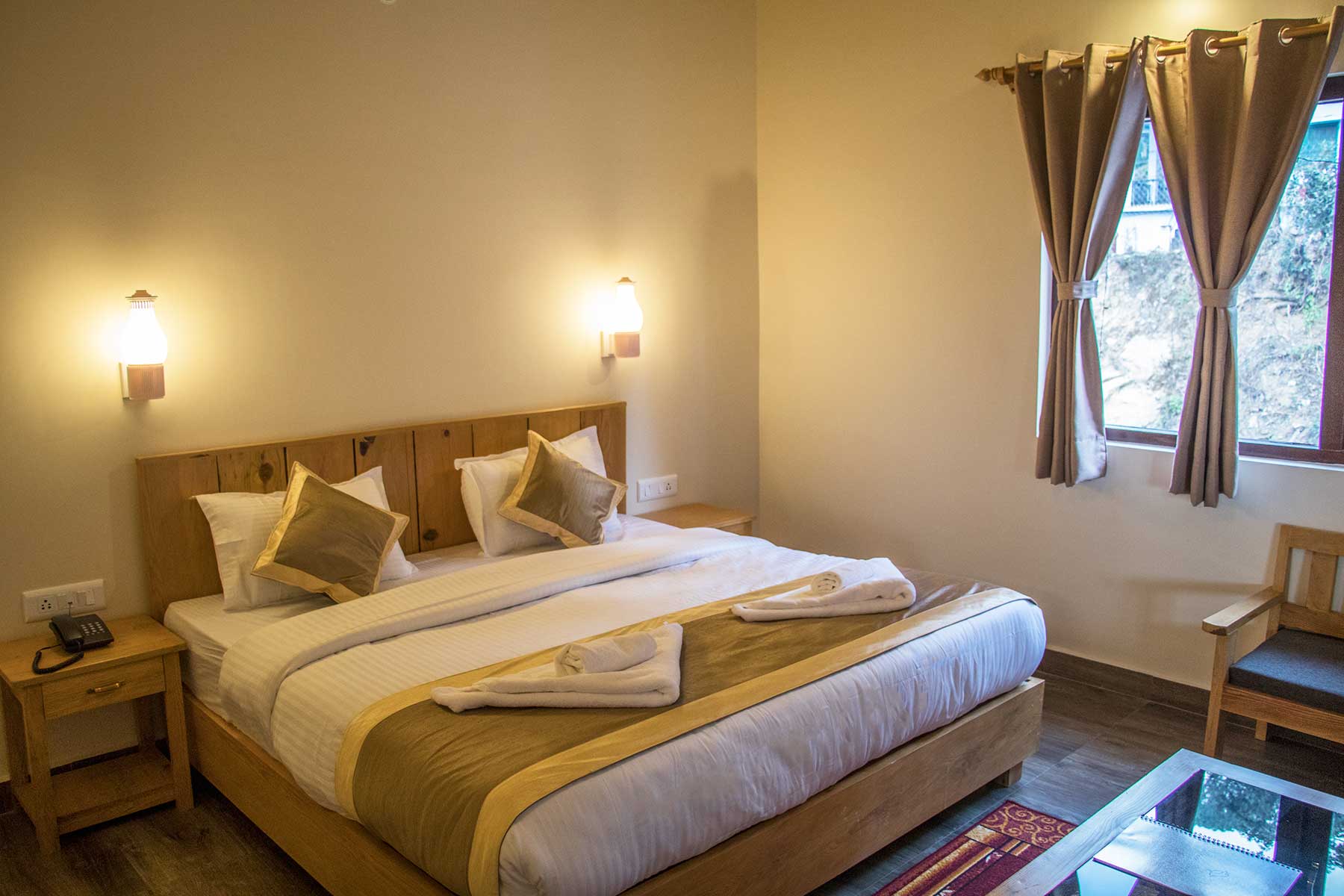 Packed with character and country style, our Comfort Friendly rooms come with attachable twin single beds.
Accommodates personal space and friendly memories!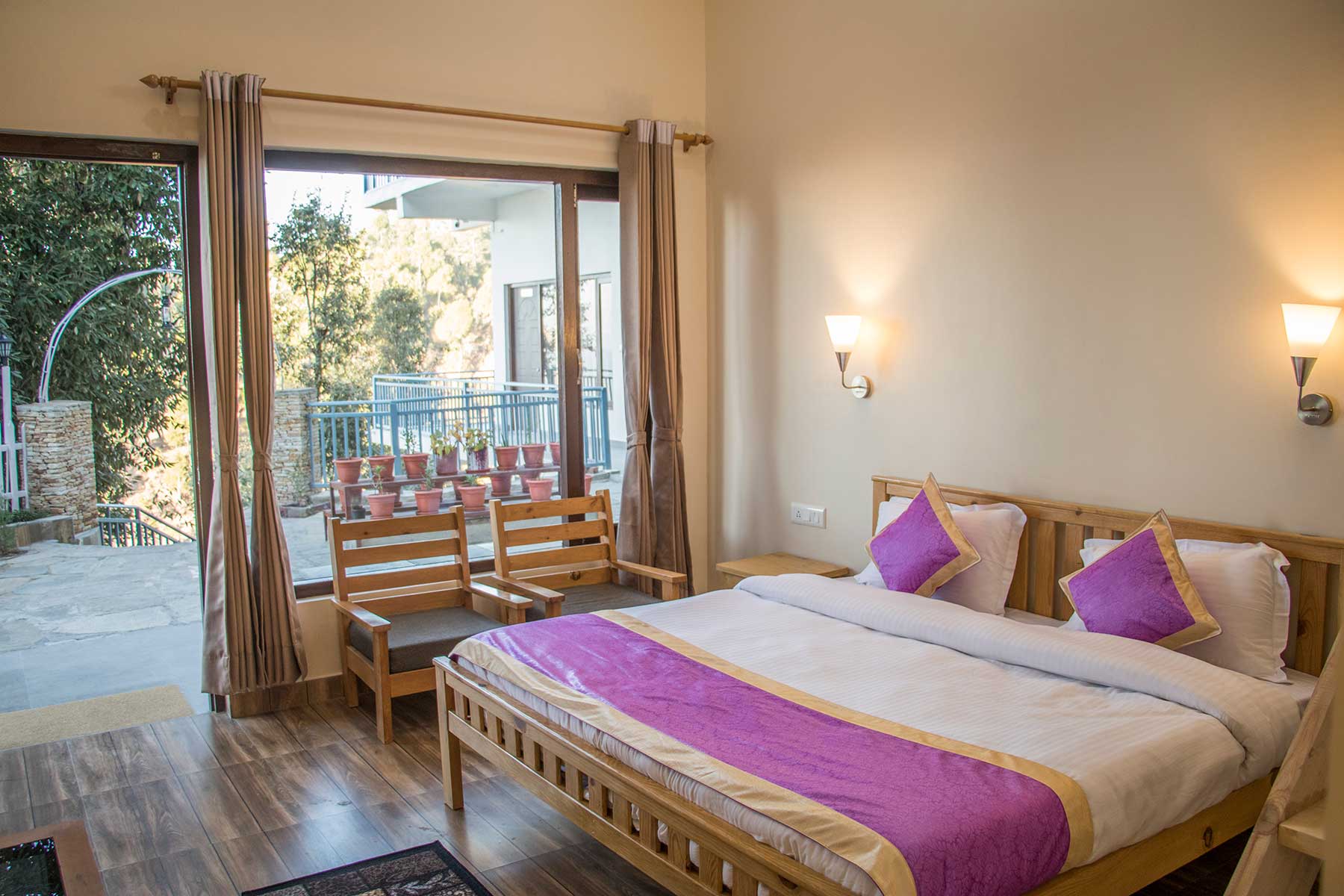 Cosy yet spacious enough for snuggling up family-style, our Cosy Family rooms offer the perfect country house retreat for four.
Accommodates warm reunions and pillow forts!